From the Advertisements section in My Brandtrack, you can self-manage the creation of your own voiceovers.
In this first part, you'll need to go through three different steps to complete the creation of your advertisement and finally assign it to a store group.
👉️Follow the steps below to get started:
1.Go to the Advertisements section and select the +Add Advertisement option.

2.A new screen will open, guiding you through the three mentioned steps to complete the advertisement configuration.
👉️What are those stages?
Advertisement Information: In this step, you will provide details such as the name of your advertisement, frequency type, and its validity.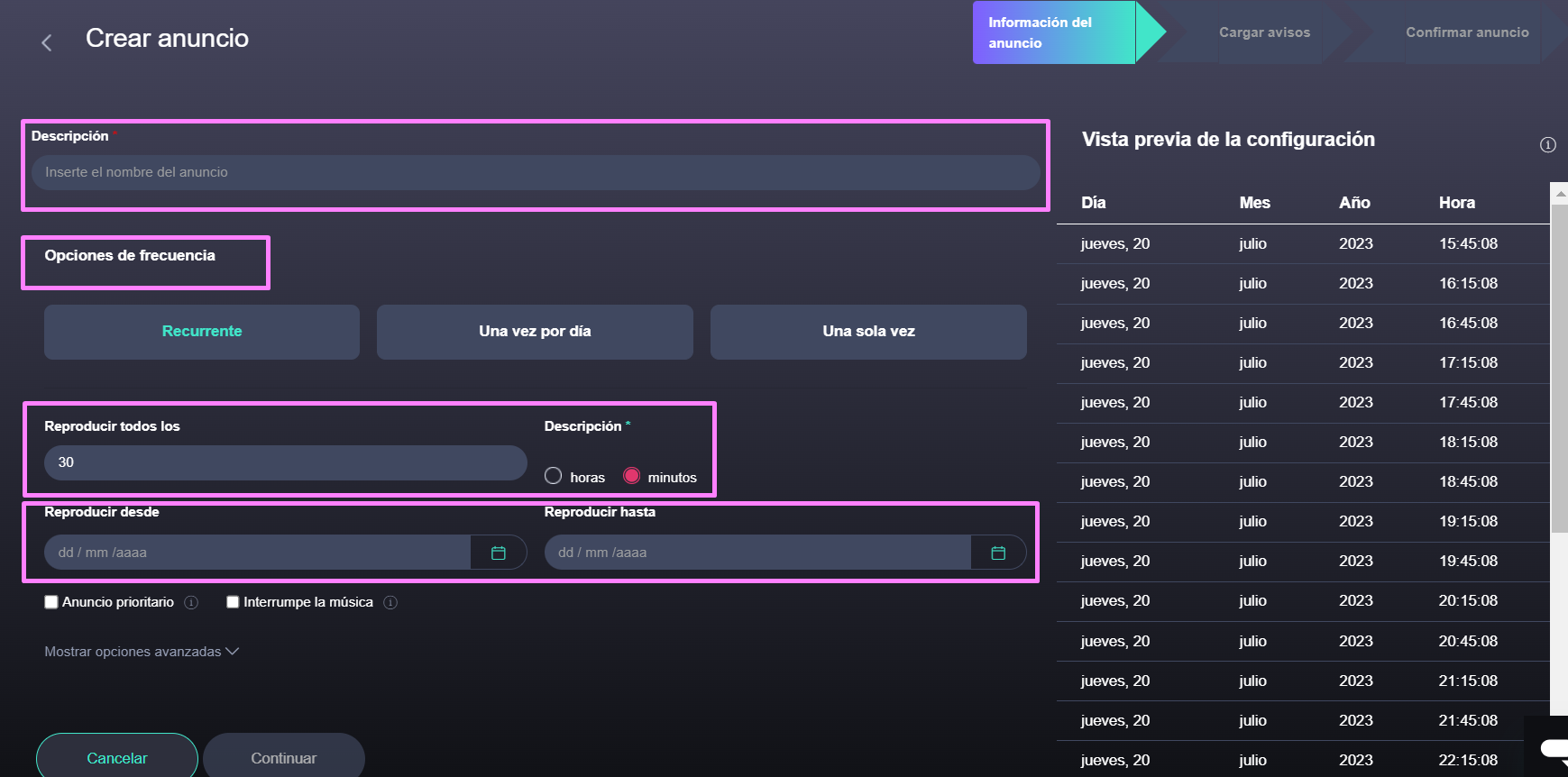 You can refer to the Preview view on the right side of the screen to understand when your advertisement will be played.
If needed, you can click on the checkboxes for the following options:
Priority Advertisement: This will override any non-priority advertisements that may play at the same time.
Interrupts Music: An advertisement that interrupts the music will stop the song to play at the exact scheduled time; otherwise, it will be queued to play after the song finishes.
You can also expand the Advanced Configuration Options if your advertisement requires complexity.
Load Advertisements: In the second step, you'll need to upload your advertisement(s) in mp3 format.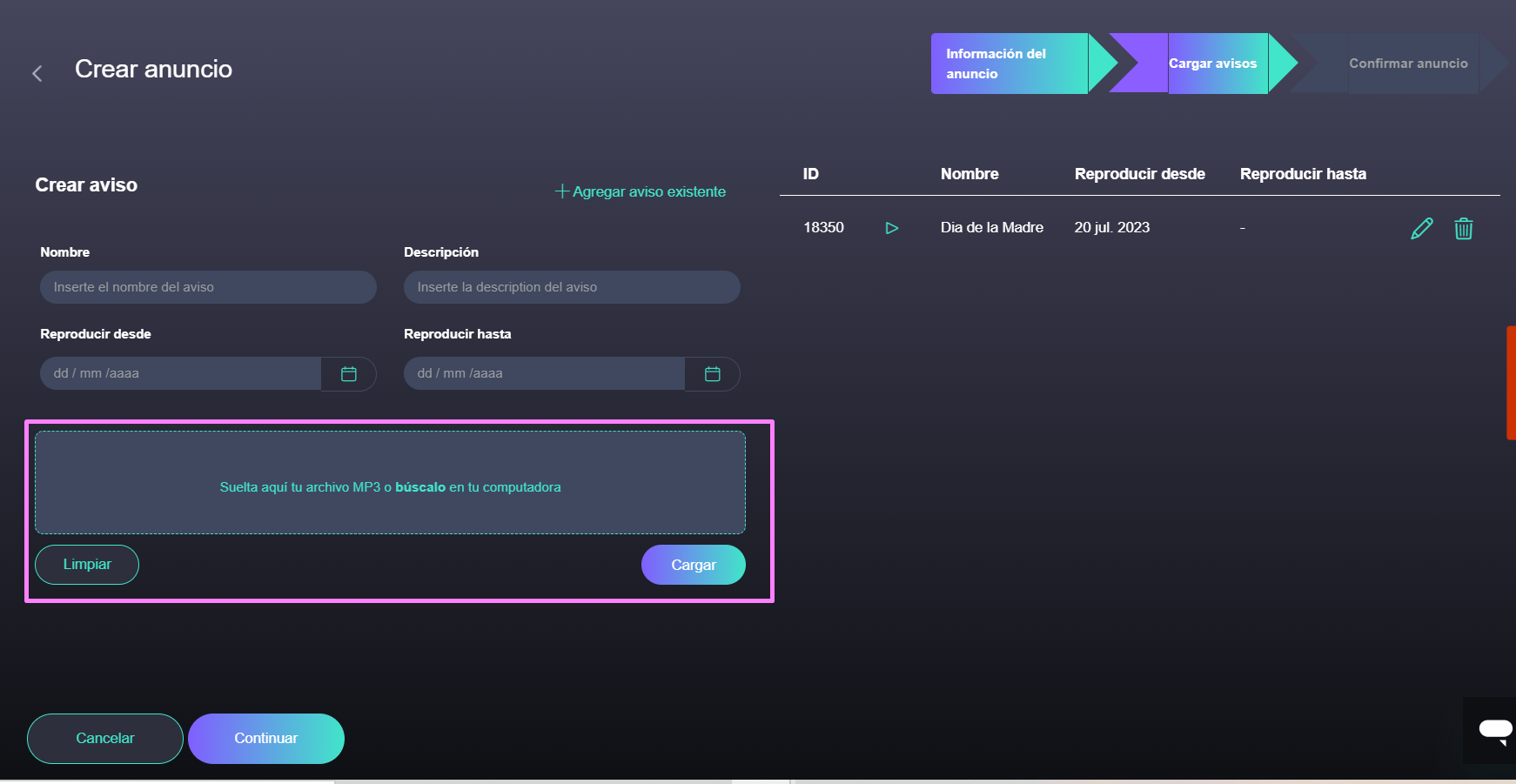 Confirm Advertisement: This final step allows you to review the previous steps and check for any collision with other advertisements.

Done! Now it's time to assign the advertisement to a store group, and it will start playing 🎵️