When your commercial space does not have a device to install the Brandtrack app, Brandtrack can provide you with Brandtrack Boxes. These are devices with approximate dimensions of 20 cm by 20 cm, which function as a computer.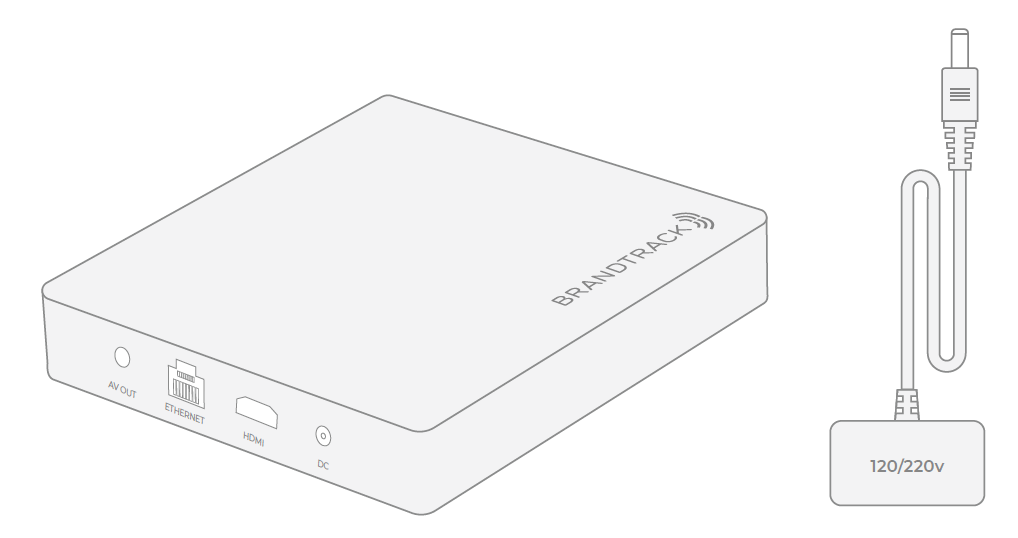 👉️In case you choose to use a Brandtrack Box, the devices will contain the following information:
The installed Brandtrack App
Your brand's pre-downloaded playlist
A software that allows our Customer Support team to remotely access the Brandtrack Box if assistance is required.
👉️Additionally, the Box comes with the following components:
Power adapter
Ethernet network cable
Mini Jack to RCA audio cable
If you choose to connect your Box to the internet via WiFi, we will need you to provide us with the name and password of your WiFi network in advance so that we can configure it.
Now that you know what it is, check out how easy it is to install! 😉️
Related Articles
How to Install My Brandtrack Box
Required Connections to Run the Brandtrack Box
Review and Edit IP Address